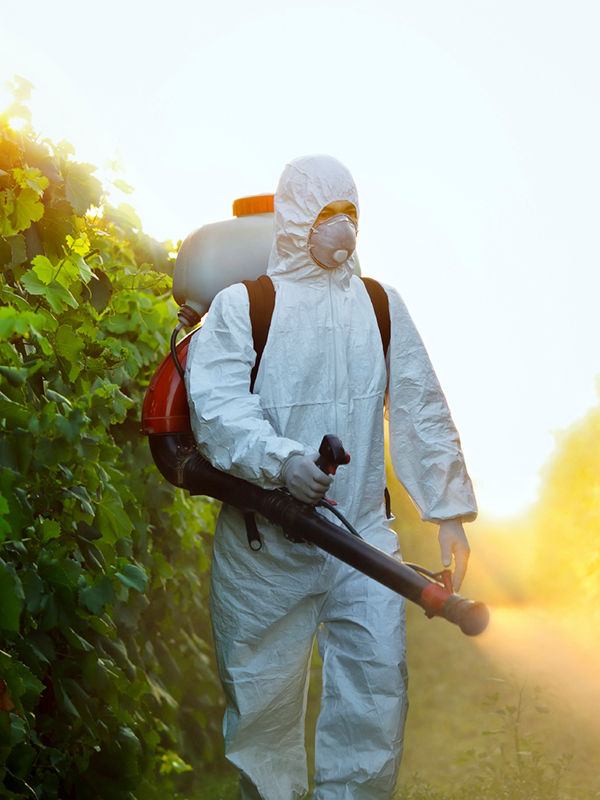 China Clay (Kaolin) in Pesticides Industry
A pure China Clay is used as a barrier that annoys and irritates pests and disguises the plant by coating it with a white layer. The pests and insects are unable to identify the plants treated coated with the Kaolin (China Clay). That's why it is the most commonly used carrier against several pests on plants.
China Clay can be very useful to control a variety of insects like Japanese beetles, thrips, plant bugs, potato beetles and cucumber beetles on various vegetable crops. Well, Kaolin is non-toxic and used it to prevent the insects up to the week of harvest. However, China Clay for Insect control should be applied as a prophylactic to be more effective & do not control the insects that are established on the plants already.
China Clay is a primary anti-caking agent in fertilizer production and is used as a languid ingredient in various formulations of pesticides. The fertilizers can be used on plants and fruit trees. This is a win-win situation. Fertilizers can increase the growth of plants and the Kaolin in the fertilizer can prevent insects.
Ashapura China Clay Products for Pesticides Industry
Ashpura China Clay has been serving water-washed ASHA FILL as a carrier to various pesticide industries around the globe. Our product as a carrier is used for beneficial micro-organisms like strains of Trichoderma. We recommend valued customers to test our pesticides Kaolin products first in their fertilizer production.
Benefits of Using Ashapura China Clay Ceramic Products
Searching for the right carrier for your pesticide products? You are on the right page. Just share your requirements through (email address); we would love to fulfil it with extra care.