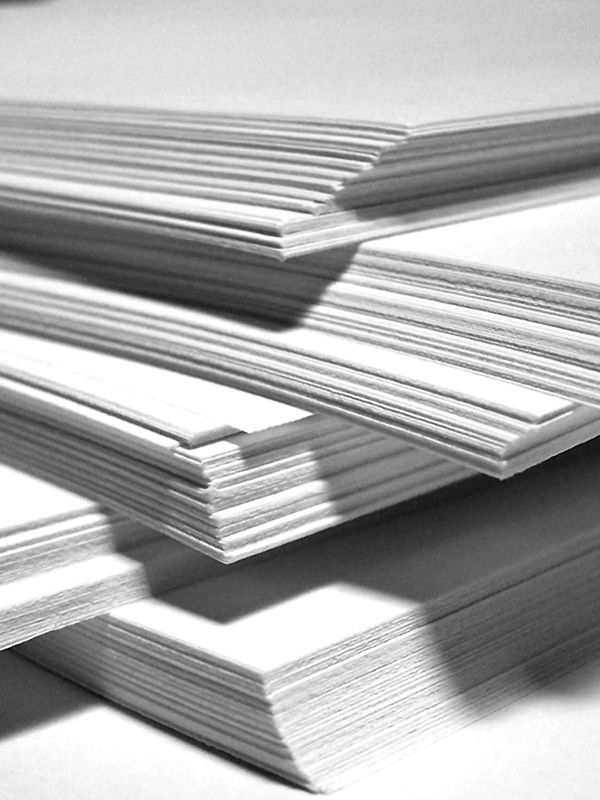 China Clay (Kaolin) for Paper Industry
China Clay serves as a filler and paper coating that makes the paper's appearance elegant by adding smoothness, glossiness and brightness. Kaolin is also considered as a primary filler that improves the printability and opacity in the paper industry. One of the most extensively used additive and coating materials, Kaolin is an affordable alternative to wood paper filler. Over time, the wood paper filler will become more expensive as the demand for it increases while the supply decreases. Kaolin's other competitor is calcium carbonate which is affordable but has poor dramatic results.
Believe it or not, around 405 of total China Clay produced globally is used as a filler and coating of paper. Due to its low prices, good availability, low abrasiveness and relatively white in color, China Clay is second to none as a filler in the paper industry worldwide. The Kaolin particles offer a high density to paper and as a result, it reduces the penetration of coating in the paper. Due to its less wire abrasion property, it doesn't harm the wire cloth in the paper machine and increase the lifetime of it.
The size of particles plays a major role in the paper fillers & coatings as the larger china clay particles deliver the extra strength to a paper. The primary 3 aspects of China Clay make it perfect for the paper industry and they are rheology, purity and particle geometry.
Ashapura China Clay Products for Paper Industry
Since its inception, Ashapura China Clay has been offering Water –washed ASHAKOT 55 kaolin to various countries around the globe. Our specially processed and manufactured ASHAKOT 55 has been used as a filler in the paper industry for years. It is also used in packaging papers, newsprint and supercalendered magazine paper. Our lab technicians have tested and concluded that our China Clay products can be used in the board production as dominant filler in a white top liner.
We recommend valued customers to test our paper china clay products first in their application.
Benefits of Using Ashapura China Clay Ceramic Products
Looking for a low cost and highly effective filler for the paper manufacturing? You can count on Ashapura China Clay. Drop a message at (email address) with your customized requirements; we would love to fulfil it with extra care.